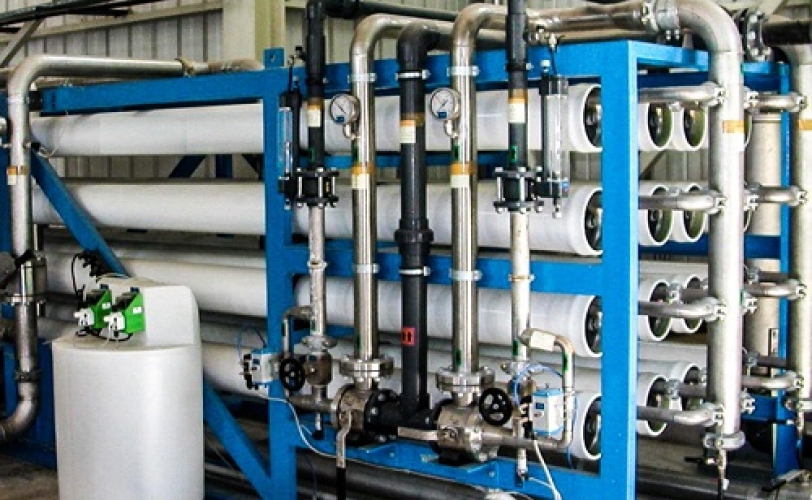 Industrial Reverse Osmosis (RO) Plant
N&T Engitech is the leading Commercial RO Plant Manufacturers for industrial and commercial applications. Our range of commercial reverse osmosis plants is best known for operational flow, low maintenance, ease of installation and the like. These are designed and manufactured under the strict vigilance of professionals using the best quality raw materials procured from trusted vendors in the industry. The proposed plant is used to purify water by removing all dust particles from the water.
Our quality controllers uniformly check Industrial Reverse Osmosis System on various quality parameters. These products are available with us in different models per the customers' requirements. We are among the leading firms of commercial RO plant manufacturers as our products are available in various specifications to meet the client's demands.
RO Plant filtration process
Reverse osmosis plants are widely used to remove dissolved chemical impurities from brackish and seawater.
01
Sand filtration
The alum and poly electrolyte are added to the raw water for removing the suspended solids. To separate the suspended impurities we use sand filtration, which retains the impurities and allows the clear water.
The sand filter id periodically backwashed to remove the sludge from the filter.
02
Carbon filtration
The water is then passed through the activated charcoal carbon bed to remove the bacteria, microorganisms.
03
Micron filtration
The water is filtered after chemical addition (Anti scalent) through micron filters to remove the micron impurities.
04
High-pressure pumping
Reverse osmosis is forcing a solvent from an area of ​​high solute concentration to a place of ​​low solute concentration through a membrane by applying a pressure greater than the osmotic pressure.
05
RO Membranes
Our RO plants are available at flow rates from 0.25 m3/hr. Up to 100 m3/hr, we passed through 4 and 8-inches translucent membranes.
Benefits of installing N&T's RO Plant
We are one of the most sought-after Reverse Osmosis Plant Manufacturers & Suppliers in the market for offering the best solutions for their commercial RO plants. We are also recognized as leading manufacturers and suppliers of all types of RO plants in India.
Experience the excellence of N & T Engitech's Commercial RO Plants for superior water purification.
Trust our expertise in manufacturing high-quality RO plants that deliver exceptional performance and ensure the highest standards of water purity.
Talk To Our Engineers
Other technologies
As a well-known diversified water treatment company with decades of experience in excellent products and services in the water treatment industry, we provide our best quality products built on the latest technologies
Reasons to Choose N&T Engitech
We have always been known as high quality well, they bought the system from India and loved it. Our systems are made in India, they use stainless steel housing which is the biggest thing with us.
Affordable Solutions
We work on a small markup, you don't have to have a big budget or pay a high price for our RO system.
Regular maintenance
Regular technician visits ensure high efficiency, preventing downtime of your industrial application.
Less water wastage
We use recirculate bugs in every one of our systems, we don't want too much water to be released to make good water.
High quality solutions
All our products are built by using the sturdiest components to ensure durability of the products.
Quick customer support
We offer prompt customer support for any query post installation of our RO plants.
Our Respected Clients
We are honored to collaborate with the most top organizations in the Engineering Procurement and Construction industry.
Projects
Our Accomplished Projects
N&T steadily offers cutting-edge expertise to big and small enterprises for a diverse range of uses and environments all over the world. Browse through our completed project list.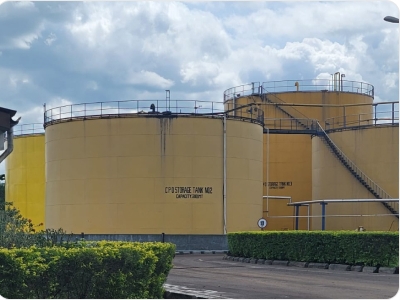 Cement Industries
Full Range of Key Engineering Services to Cement Industry worldwide From Design to Execution for cement Plants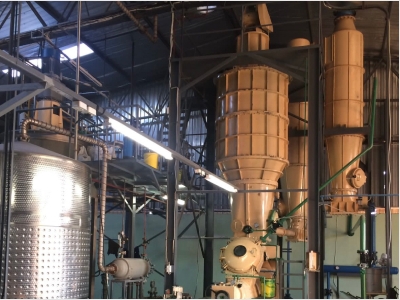 Cement Industries
Full Range of Key Engineering Services to Cement Industry worldwide From Design to Execution for cement Plants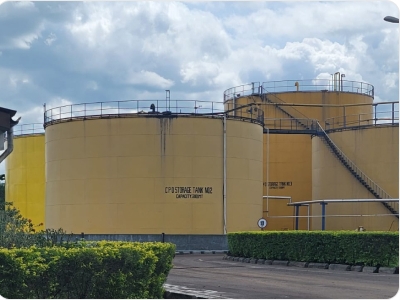 Cement Industries
Full Range of Key Engineering Services to Cement Industry worldwide From Design to Execution for cement Plants
Our Certification & Awards
N&T employs the most cutting-edge, creative professionals who are actively learning about evolving EPC standards.

Our Blog
Browse most recent blog & news from N&T. View Engineering Procurement Construction related news,and articles.