Soap Manufacturing Plant
N&T Engitech Pvt. Ltd. offers the best quality services for oil-based soap making plants with 20+ years of rich experience with a presence in 17+ countries.
We offer cutting-edge turnkey solutions to start-ups to large corporations worldwide.
We have extensive experience erecting and installing equipment such as catchers, filters, heat exchangers, spray dryers, vacuum plodders, vacuum systems, chillers, separators, cutter day tanks, and so on.
We perform piping, instrumentation, and accessory work to your specifications with simplicity and efficiency.
Process of Soap Manufacturing Plant
The soaps plant manufacturing process is a complex process that involves seven basic processes.
01
Fat selection & Blending of oils
The most important factor in soap manufacturing is fat/oil selection. The selection done on average IV and saponification value. Fat and oil mixture including essential oil are blended together based on saponification value.
02
Saponification
Blending oil, brine, caustic soda and hot water is mixed in the catcher at a certain temperature for the saponification process.
03
Spray drying
The well-neat soap is transferred to a spray dryer through a filter and heat exchanger to reduce moisture as per requirement.
04
Plodding
The whole process is connected with separators and works under a vacuum to separate all particles and send it to a vacuum plodder. It helps to reduce losses in the saponification process.
05
Cake Making
Soaps of high moisture containing 20 to 40% moisture are cooled thereby converting to solid and passing through soap plodder to convert it into a bar and cutting said bar into a cake.
06
Stamping
The soap stamping mould is fitted in a soap stamping machine. The cake is placed between two moulds and pressed to the engraved brand name/logo on the soap.
07
Packing
We employ an automatic soap making plant manufacturer to automate soap packing, palletizing, and pallet wrapping operations.
Benefits of N&T Soap Plant
N&T Engitech soap manufacturing plant offers a lot of advantages. Here are some significant advantages:
Elevate your soap manufacturing capabilities with our cutting-edge Toilet Soap Plant and Machinery.
Trust our expertise as leading manufacturers to deliver high-quality, reliable, and customized machinery that will enhance your production efficiency.
Learn More
Other Technology
Utilizing cutting-edge technologies, N&T provides engineering, procurement, and construction solutions for all equipment related to seed crushing procedures.
Why Choose N&T Engitech for Soap Manufacturing Plant?
N&T provides a best-quality soap manufacturing plant, matching global standards. There are many reasons to do business with us. Some of the reasons include:
State-of-the-art Technology
We utilize state-of-the-art technology for soap manufacturing machines to deliver high-efficient production.
Well-qualified Personnel
We have highly qualified personnel with vast experience in soap manufacturing plants that meet or surpass our customers' required specifications.
Best-quality Machine
We use high-quality materials, cutting-edge technology, and extensive expertise to build soap manufacturing plants, allowing us to offer the best quality machine.
Best Service
Our soap manufacturing plants are of best quality, safe and durable with excellent technical service.
Cost-efficient
We provide high-quality output, high productivity, and low production costs.
After-sales Support
We have a team of highly qualified management teams who offer rapid after-sales support whenever our clients require it.
Our Respected Clients
We are honored to collaborate with the most top organizations in the Engineering Procurement and Construction industry.
Projects
Our Accomplished Projects
N&T steadily offers cutting-edge expertise to big and small enterprises for a diverse range of uses and environments all over the world. Browse through our completed project list.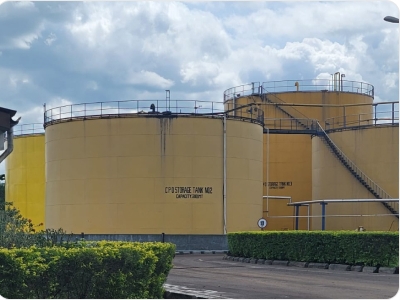 Cement Industries
Full Range of Key Engineering Services to Cement Industry worldwide From Design to Execution for cement Plants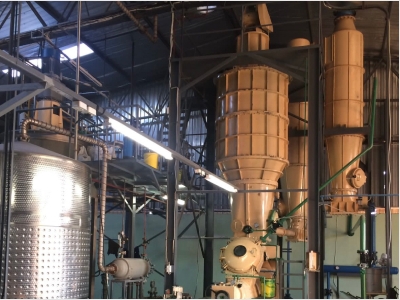 Cement Industries
Full Range of Key Engineering Services to Cement Industry worldwide From Design to Execution for cement Plants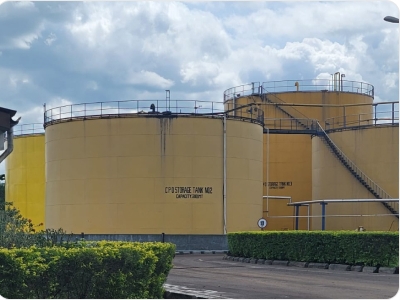 Cement Industries
Full Range of Key Engineering Services to Cement Industry worldwide From Design to Execution for cement Plants
Our Certification & Awards
N&T employs the most cutting-edge, creative professionals who are actively learning about evolving EPC standards.

Our Blog
Browse most recent blog & news from N&T. View Engineering Procurement Construction related news,and articles.