About Us
Powder Lecithin Plant
Top manufacturer & supplier of high-quality Lecithin Powder Plant processes.
N&T Engitech stands as a beacon in the world of Lecithin Powder Plant processing. As a leading Lecithin Powder Plant Process Manufacturer, we've set industry benchmarks through our dedication to quality and innovation. Every product that emerges from our facility is a testament to our commitment to excellence.
We prioritize using superior materials to ensure that our lecithin powder plant remains unmatched in quality. Our team, equipped with advanced technology, crafts solutions tailored to the specific needs of our clients.
Businesses looking for a reliable partner in this domain will find our expertise invaluable. Simplifying complexities and focusing on delivering results, we ensure that every plant from N&T Engitech upholds the highest industry standards.
Process of Powder Lecithin Plant
N&T utilise latest technology to manufacture powder lecithin plant. The procedure we follow to powder lecithin plant is:
01
Liquid Lecithin Bleaching
Liquid Lecithin is Bleached with hydrogen peroxide to reduce peroxide number, microbial count and improve the colour of crude Lecithin.
02
Carbon Treatment
The liquid lecithin is pre-treated with carbon to reduce the Polycyclic Aromatic Hydrocarbons (PAHs).
03
Removing Hexane Insoluble
Hexane Insoluble are removed by Hexane extraction of liquid lecithin and filtration of Miscella, through a specially designed Miscella filter and Micro Polish Filter.
04
Lecithin Miscella Distillation
The Filtered lecithin Miscella is fed to Agitated Thin Layer Scrap Surface Evaporator to get Pure liquid Lecithin.
05
Hexane Condensation & Recovery
The Hexane Vapours from evaporator is condensed in series of condensers .
06
Acetone Extraction of Liquid Lecithin
The oil associated with liquid Lecithin is recovered by Acetone Extraction. The Acetone extraction is carried out in five stages with precipitation of acetone insoluble and squeezing of Acetone insoluble through the Decanter to reduce the acetone content in the acetone insoluble.
07
Lecithin Drying through FBD
Lecithin slurry from decanter is fed to the fluidised bed dryer to evaporate the Acetone vapour and get the powder lecithin. Hot Nitrogen is passed through particles of Lecithin in FBD to get concentrated Soybean/ Sunflower lecithin powder.
08
Acetone Miscella Distillation
Generated Acetone Miscella undergo a three-stage recovery process to recover acetone and residue soya/ sunflower oil.
09
Acetone Condensation & Recovery
After Extraction, the Miscella containing oil and acetone is distilled. Acetone vapour is passed through condensation and condensed acetone is recovered. This will be reused in the process.
Benefits of Our Powder Lecithin Plant
N&T Engitech's Powder Lecithin Plant ensures efficient processing, premium quality, and optimal yield for unparalleled industry performance.
Take your lecithin powder production to new heights with N&T Engitech.
Experience superior quality, efficiency, and reliability in your production process.
Contact Us Now
Other Technology
Utilizing cutting-edge technologies, N&T provides engineering, procurement, and construction solutions for all equipment related to seed crushing procedures.
Why choose N&T ?
N&T has the expertise and versatility to perform top-level work for powder lecithin plant standards. Here are some of the reasons why our clients choose N&T for their powder lecithin plant:
Turnkey solutions
From the initial planning stages through installation and maintenance, our experts are readily available. N&T is your go-to partner if you need a highly efficient powder lecithin plant.
Immense Expertise
Our expertise enables us to design and manufacture powder lecithin plants for a wide range of industries.
Effective Cooperation
We will work closely with you to ensure that your powder lecithin plant meets your requirements.
High-quality Products
N&T Engitech is a leading organization with experienced engineers and fabricators who build top-level powder lecithin plants using high-quality material.
On-time Delivery
It's critical to manufacture your powder lecithin plant as soon as possible because, to us, time is money. All deadlines are strictly adhered to by our team.
Latest Technology
Our powder lecithin plant manufacturer employs advanced technologies and methods to build powder lecithin plant to better meet your project's requirements.
Our Respected Clients
We are honored to collaborate with the most top organizations in the Engineering Procurement and Construction industry.
Projects
Our Accomplished Projects
N&T steadily offers cutting-edge expertise to big and small enterprises for a diverse range of uses and environments all over the world. Browse through our completed project list.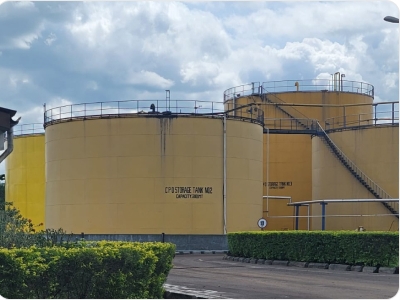 Cement Industries
Full Range of Key Engineering Services to Cement Industry worldwide From Design to Execution for cement Plants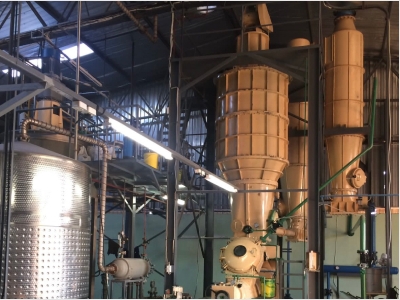 Cement Industries
Full Range of Key Engineering Services to Cement Industry worldwide From Design to Execution for cement Plants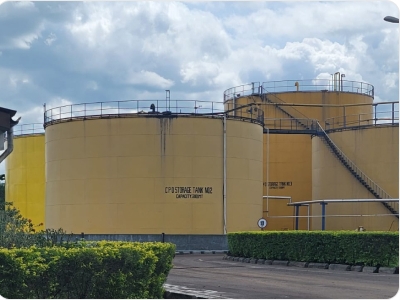 Cement Industries
Full Range of Key Engineering Services to Cement Industry worldwide From Design to Execution for cement Plants
Certification and achievements
Our Certification & Awards
N&T employs the most cutting-edge, creative professionals who are actively learning about evolving EPC standards.

Blogs
Our Blog
Browse most recent blog & news from N&T. View Engineering Procurement Construction related news,and articles.