Cost-effective Rotary cement plants
We hold a proud position as the lowest-cost producer in the Indian cement industry. Our manufacturing facility in Chhapi, Gujarat is ranked among the top Green Cement Plants in India.
Our rotary cement plant uses state-of-the-art technology and imported machinery. The use of high-end equipment to ensure that each product that passes through our manufacturing facility adheres to global standards of quality and performance, while also ensuring low dusting and wastage for smart manufacturing.
How do rotary cement plants work?
Rotary Kiln cement plant offered by N&T Engitech does clinkers manufacturing. We provide most affordable set up cost of rotary cement plants, allowing you to free cash flows for additional new capabilities.
01
Raw material handling
Limestone is the primary raw material for manufacturing cement. Also adding some additives. We use the best material handling equipment like apron feeder, belt conveyor ,bucket elevator, weigh feeder ,screw conveyor, pan conveyor etc.
02
Raw material crushing
o increase productivity of cement plant we use primary crusher like jaw crusher, cone crusher. after primary crusher secondary crusher is suggested to reduce feeding size.
03
Blending process
We blend the raw materials in accurate proportion, giving the sturdiest output for your rotary kiln plant.
04
Raw mill section
A raw mill is the equipment used to grind raw materials to convert below 25 mm feeding material in power form. for this process we suggest a raw ball mill and VRM etc.
05
Pre-heating process
The key component of the gas-suspension preheater is the cyclone. A cyclone is a conical vessel into which a dust-bearing gas-stream is passed tangentially. The number of cyclones stages used in practice varies from 1 to 6.
06
Pre calcination
The pre-calciner is a development of the suspension preheater. The philosophy is this: the amount of fuel that can be burned in the kiln is directly related to the size of the kiln. If part of the fuel necessary to burn the raw mix is burned outside the kiln, the output of the system can be increased for a given kiln size.
07
Rotary kiln
The rotary kiln consists of a tube made from steel plate, and lined with firebrick. The tube slopes slightly (1–4°) and slowly rotates on its axis at between 30 and 250 revolutions per hour. Raw mix is fed in at the upper end, and the rotation of the kiln causes it gradually to move downhill to the other end of the kiln. At the other end fuel, in the form of gas, oil, or pulverized solid fuel, is blown in through the "burner pipe", producing a large concentric flame in the lower part of the kiln tube.
08
Cooling process
Clinker Cooling is an important phase in clinker production Clinker Cooler is exposed to extremely difficult operating-conditions with a highly abrasive and hot material. We use the best grate-type cooler for a pre-calciner kiln that yields high output and is designed for large capacities up to 10000t/d.
09
Coal Storage and handling system
Fuels used for primary firing include coal, coke, heavy fuel, natural gas, landfill off-gas and oil refinery flare gas.
10
Coal Firing system
As a prominent leader of the rotary kiln plant, we use coal firing boiler and pulverized coal firing systems for consistent output.
11
Coal grinding
Coal grinding is essential to unleash full potential of thermal energy. We utilize highly efficient grinding mills to conduct coal grinding.
12
Coal handling
The finely grounded coal is then automatically handled and stored in the highly durable silos for future usage.
13
Clinker storage yard
The clinker may be immediately ground to cement or stored in stockpiles for later use.
Lesser your carbon footprints with our rotary cement plants.
Our rotary cement plants are designed and manufactured for lesser carbon emission, helping you to reduce carbon footprints of your industry.
Know How?
Other Technology
As a leading supplier and manufacturer, aiming to bring versatile cement technologies and plants. Our focus is on enhancing your industry's optimum productivity level with innovative solutions.
Why choose us?
Our company has a 'customer first' approach and the plant is fully computerized and controlled centrally by programmable logic controllers with colour VDU control stations.
Certified solutions
N&T Engitech is an ISO certified company, building strong trust between the companies and enterprises.
Safety standards
We have been occupied CE certification for our cement plants, enabling them to reach at the highest safety standards.
Robust output
Our rotary process is designed to deliver the best possible output, helping industries to build strong foundations that withstand for years.
Industrial experience
We have gained immense experience in the cement industry, helping us to improvise the solutions for consistent productivity.
Innovative solutions
We offer innovative solutions that are designed to boost up your cement plant productivity.
Maximize ROI
Our rotary kiln cement plant works on a trusted process, helping industries to gain maximum output from their investment.
Our Respected Clients
We are honored to collaborate with the most top organizations in the Engineering Procurement and Construction industry.
Projects
Our Accomplished Projects
N&T steadily offers cutting-edge expertise to big and small enterprises for a diverse range of uses and environments all over the world. Browse through our completed project list.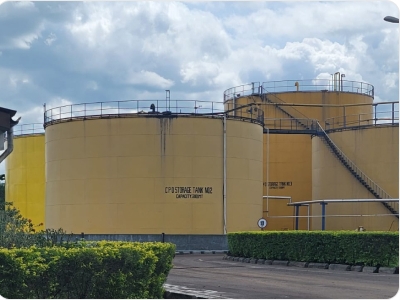 Cement Industries
Full Range of Key Engineering Services to Cement Industry worldwide From Design to Execution for cement Plants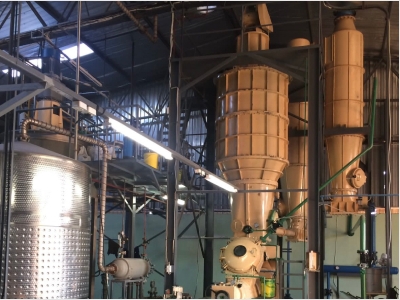 Cement Industries
Full Range of Key Engineering Services to Cement Industry worldwide From Design to Execution for cement Plants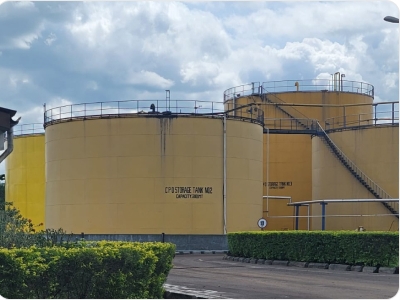 Cement Industries
Full Range of Key Engineering Services to Cement Industry worldwide From Design to Execution for cement Plants
Our Certification & Awards
N&T employs the most cutting-edge, creative professionals who are actively learning about evolving EPC standards.

Our Blog
Browse most recent blog & news from N&T. View Engineering Procurement Construction related news,and articles.